Time to complete: 8 hours, self-directed
Program opens: October 1, 2023
Access to content: 3 months (1 year for Certificate participants)
Content includes: Lesson videos, activities, reflections, and learning resources
This program is for professionals at all levels
Negotiating can be challenging, especially when you're invested in the outcome and the other party. How do we get what we want without damaging our working or personal relationships? Add to all of this the complexity of negotiating in multiple directions: to leadership, to direct reports, and across to colleagues and peers. How can you prepare to negotiate with different stakeholders, while considering emotions, power dynamics, and the culture that influences relationships? Effectively plan and prepare for negotiations through learning best practices for different types of negotiations, how and when to ask questions, and when to share information. This program will draw on negotiation principles, scientific research, and real-world examples.
Learning Goals:
Differentiate between position and needs in a negotiation
Identify how your personal story about you as a negotiator can affect your performance
Select appropriate approaches to negotiate more effectively
Prepare for negotiations by considering different scenarios
Integrate concepts of gender, culture, and context into your negotiation preparation
About the Instructor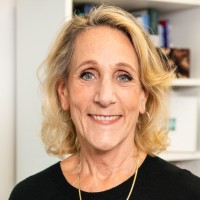 Dr. Beth Fisher-Yoshida is a Facilitator, Educator, Mediator and Executive Coach, who partners with clients to develop initiatives that will strengthen their core negotiation skills and effectiveness. She is President and CEO of Fisher Yoshida International, LLC, and is Professor of Professional Practice and Academic Director of the Master of Science in Negotiation and Conflict Resolution program at Columbia University.
She has been working globally with the United Nations, WHO, and UNICEF as an external consultant for more than 20 years, as well as previously working as faculty in the Eisenhower Leadership Development Program and as a Training Manager with McKinsey & Company, Japan, a management-consulting firm that focuses on top leadership and management on strategy. She has written and edited extensively on negotiation, conflict resolution and collaborative processes, intercultural communication, transformative learning and Coordinated Management of Meaning (CMM).
Dr. Fisher-Yoshida received her Ph.D. in Human and Organizational Systems and MA in Organization Development from Fielding Graduate University in Santa Barbara, California, and earned her MA with honors from Columbia University. She received both a BA and a BS from Buffalo State College. Dr. Fisher-Yoshida is a Certified Clinical Sociologist (CCS).
Experience level
All levels
Program Contact
Group rates and discounted program bundles are available. Email Joel Gould at jgould@smith.edu  if you are interested in learning more or to request the syllabus.