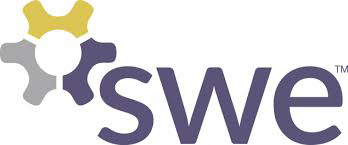 For 16 years, Smith Exec Ed and the Society of Women Engineers (SWE) have partnered to offer the Specialist to Strategist Program for emerging women leaders in STEM fields. Join us as we celebrate our "SWEet Sixteen" to learn how to be a more strategic, influential leader in your organization. Renowned faculty and industry experts will teach frameworks for:
Strategic thinking and decision making as you rise up in your organization
Overcoming imposter syndrome
Leading and communicating with authenticity
Building confidence and overcoming barriers to success
Core Online Program Experience
Our core online programs are engaging, interactive learning experiences. Before, during, and after live learning sessions, you connect with peers and build your network of women leaders. You are provided with resources to help you set goals and apply the learning objectives to your specific role and real-world business challenges.
Content mirrors our traditional core in-person program
3.5 hours/day of live interactive online sessions with peers and faculty for four days
Course website hosts pre-work, session materials, and discussion boards
Continue to foster relationships to increase learnings through discussions online, with a dedicated Accountability Partner, and in monthly Learning Circles
Ongoing Benefits
From Specialist to Strategist participants receive a one-year membership in the Society of Women Engineers (SWE) and are encouraged to join the wider SWE network.
Experience level
5–9 Years
Role
Works in a technical environment and has recently started to lead teams and take on larger responsibilities.