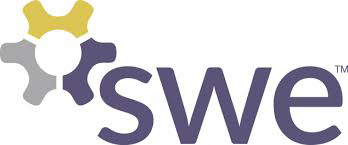 Since 2005, Smith Exec Ed and the Society of Women Engineers (SWE) have partnered to offer the Specialist to Strategist Program for emerging women leaders in STEM fields. Join us to learn how to be a more strategic, influential leader in your organization. Renowned faculty and industry experts will teach frameworks for:
Strategic thinking and decision making as you rise up in your organization
Amplifying your authentic leadership style
Communicating effectively with important stakeholders
Building confidence and executing outside your comfort zone
Ongoing Benefits
From Specialist to Strategist participants receive a one-year membership in the Society of Women Engineers (SWE) and are encouraged to join the wider SWE network.
Experience level
0-5 years in a leadership role
Role
Works in a technical environment and has recently started to lead teams and take on larger responsibilities.
Program Contact
Joy McGaugh  |  email: jmcgaugh@smith.edu |  phone: +1-413-585-2798