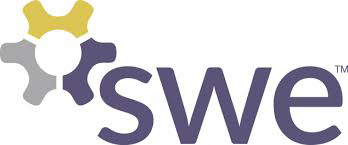 In partnership with the Society of Women Engineers (SWE), Directing Innovation provides participants with the tools and strategies to thrive as leaders in today's increasingly complex STEM fields. 
Key Takeaways
By the end of this program participants will be equipped to:
Make strategic decisions with agility in the face of uncertainty

Articulate purpose as the catalyst for extraordinary outcomes

Foster a customer-centric mindset to drive innovation

Strengthen collaboration and team culture

Build resiliency and help teams avoid burnout
Ongoing Benefits
All participants in the Directing Innovation Program receive access to post-program networking and learning opportunities.
The Smith Exec Ed Program Experience
Smith Exec Ed programs are engaging, interactive learning experiences. Before, during, and after the live learning sessions, participants connect with peers and faculty and are provided with tools to apply their takeaways to key goals.
Participants are provided with resources to set goals, identify key takeaways, and apply the learning objectives to their specific roles and real-world business challenges.
Sessions are facilitated by world-class faculty from leading business schools.
An interactive course website provides participants with pre-work, session materials, post-session resources (i.e. book recommendations) and discussion boards.
Post-program, participants continue to foster relationships and increase learnings with a dedicated Accountability Partner and in monthly Networking Circles.
 
Experience level
15+ years
Role
Sets business direction and has experience driving innovation and leading teams.
Program Contact
Joy McGaugh  email: jmcgaugh@smith.edu  phone: +1-413-585-2798