Time to complete: 8 hours, self-directed
Access to content: TBD
Content includes: Lesson videos, activities, community discussion and learning resources
This program is for leaders at all levels who are interested in board service.
One of the best ways to build your network and career is through board service. Join a cohort of women leaders who are looking to serve on their first board or want to move to a different type of board. This four-module online program will help you understand and prepare for board service so you can thrive on a corporate or nonprofit board. Through the content, discussions and exercises you will:
Understand what boards need and how you could contribute.
Begin developing a personal roadmap for future growth with board service.
Identify the types of boards you would like to serve on.
Build and expand your network of women professionals.
About the presenter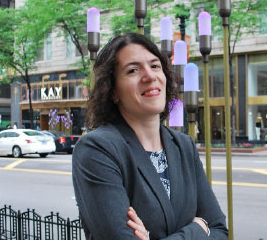 Elizabeth Schwan-Rosenwald is a recognized expert in cross-sector partnerships and skilled volunteering. She has worked with Fortune 500 companies, government and the social sector to build, lead, and advance the use of service and civic engagement as a resource for communities worldwide. Previously, she was the Chief External Relations Officer at the Taproot Foundation and founder of 20% Theatre, an all-women's theatre company. In addition, Elizabeth is a lecturer with the Executive Education program at the Kellogg School of Business, Northwestern University. Elizabeth holds a BA from Smith College in English and Theatre and is a graduate of the American Express Leadership Academy.
Experience level
All levels
Program Contact
Meredith Courtney, mcourtney@smith.edu