Time to complete: 8 hours, self-directed
Program opens: February 15, 2023
Access to content: 3 months (1 year for Certificate participants)
Content includes: Lesson videos, activities, reflections, and learning resources
This program is for professionals at all levels
Are your products or services solving the challenges your stakeholders are facing? When faced with business challenges, do you jump straight into solutions before taking the time to fully investigate the needs and experiences of those affected by the problem? Through the process of Human-Centered Design, you will practice approaching challenges using the tools and habits of designers and innovators. You will learn to view challenges through the lens of empathy, allowing you to cast aside assumptions, get curious, and create solutions that are more likely to result in long-lasting success. In this program you will:
Create better solutions by adapting Human-Centered Design methodology
Conduct empathy interviews and analyze the findings
Build a simple prototype of generated ideas
Fine-tune the solution by iterating, testing, and integrating user feedback
About the Instructor
Becca Constantine, MBA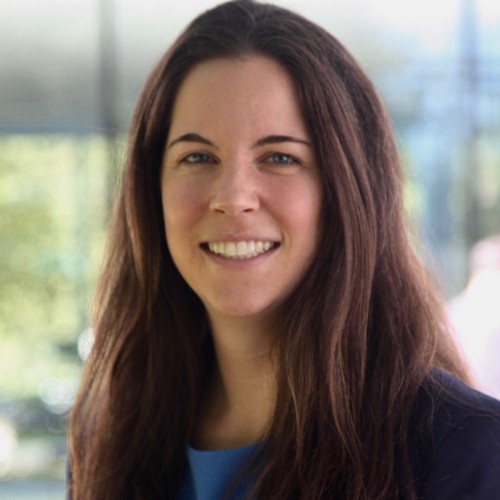 Becca Constantine is a strategy consultant who advises organizations on their inclusive growth strategies. Becca works with institutional leaders and academic experts to develop implementation plans that align with the institution's needs and mission. Her recent work includes developing the assessment plan for a top global scholarship fund and launching women's leadership programming for business school alumnae. She has expertise in organizational effectiveness, diversity and inclusion, program development and operations, and assessment.
Becca holds an MBA from Yale University, an MA in higher education leadership from Stanford University, and an AB in Classics and an ScB in mathematics from Brown University.
Experience level
All levels
Program Contact
Group rates and discounted program bundles are available. Email Courtney Mish at cmish@smith.edu if you are interested in learning more or to request the syllabus.