​
Time to complete: 8 hours
Live sessions: 5 office hours will be offered to answer questions and discuss course content
Access to content: Oct 30, 2020 to Jan 8, 2021 (Modules released weekly from Nov 11 to Dec 2)
Content includes: Lesson videos, activities, community discussion and learning resources
This program is for professional women with a limited knowledge of finance
Is your lack of financial literacy limiting your professional objectives? Do financial statements seem to be written in a foreign language? The ability to navigate, interpret, understand and discuss a company's financial picture has never been more critical. These skills, and an increased comfort level with the language of financial statements, are essential, whether you want to join a board, elevate your specialty into a broader context, participate in strategic discussions or start a new venture.
This four-module online course will orient you to the world of financial statements and introduce some of the most important basics. You will learn how to:
Find key financial statements prepared by public companies
Examine the inner workings of an income statement, balance sheet and cash flow statement
Recognize what salient information really matters to a company's financial health
Identify questions to uncover valuable financial health
FSP is designed for professional women with a limited knowledge of finance who want to gain a greater familiarity with financial statement analysis through the eyes of a real-world practitioner. Although some relevant concepts will be touched upon as they pertain to the preparation of financial statements, this is not a course on financial theory or accounting. 
About the Faculty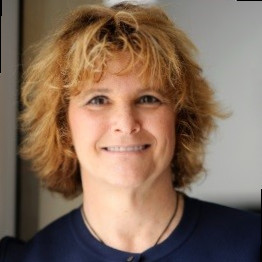 Gail Zauder, Smith '79, has spent her career as an investment banker, strategic advisor, board member and operating executive specializing in the luxury goods, beauty, retail, apparel and consumer products sectors. When she graduated from Smith with a self-designed major in Urban Environmental Studies, she didn't even know the difference between debt and equity or an income statement and balance sheet. A career in investment banking hadn't even entered her mind. 
Over the years, she has gained an exceptional amount of financial literacy on the job and during her time at Yale's School of Management. Today, she is the Audit Committee Chair at Allurion Technologies and a qualified financial expert. 
Ms. Zauder serves as the Managing Partner of Elixir Advisors, an advisory firm she founded in 2002 following sixteen years at Credit Suisse First Boston., Ms. Zauder was the first woman promoted to Managing Director in the history of Credit Suisse's M&A Group and created and ran its Luxury Goods Investment Banking Group. At Elixir, she has advised companies and individuals such as Bono, Burt's Bees, Donna Karan, Harry Winston, LVMH, Neiman Marcus, Oscar de la Renta, Soap & Glory and Versace. She also served as CEO for Soap & Glory, the UK beauty company founded by Marcia Kilgore, the serial entrepreneur behind Bliss, FitFlop and Beauty Pie. 
​
Experience level
Non-finance professionals