Time to complete: 8 hours, self-directed
Program opens: October 5, 2022
Access to content: 3 months (1 year for Certificate participants)
Content includes: Lesson videos, activities, reflections, and learning resources
This program is for professionals at all levels
Business leaders inspire confidence in their vision through expertly tuned communication skills. With commanding presence, well-crafted messages, and strategies for navigating uncertainty, they engender trust and a shared sense of purpose with their colleagues. Initiatives are adopted. Projects gain momentum. Opportunities arise.
Smith Executive Education offers Delivering Powerful Business Presentations to provide you with the techniques, mindsets, and strategies that will dramatically increase the impact of your business presentations.  
In this self-directed program, you will hone your individual style, navigate challenges, and develop essential skills for making ideas resonate with audiences of all sizes. This program is designed to provide you with the mindsets, exercises, style guides, self evaluation frameworks, and strategies that experts use. With practice, you can use these tools to radically improve the impact of your ideas within your organization.
By the end of this program, participants will be able to:
Develop a commanding presence through a confident mindset 
Design your delivery by sharpening your personal presentation style 
Structure your message so that it captivates an audience, holds their interest, and inspires action
Strategize for success by planning Q&A responses and follow ups that reinforce positive dynamics with audiences
About the Instructor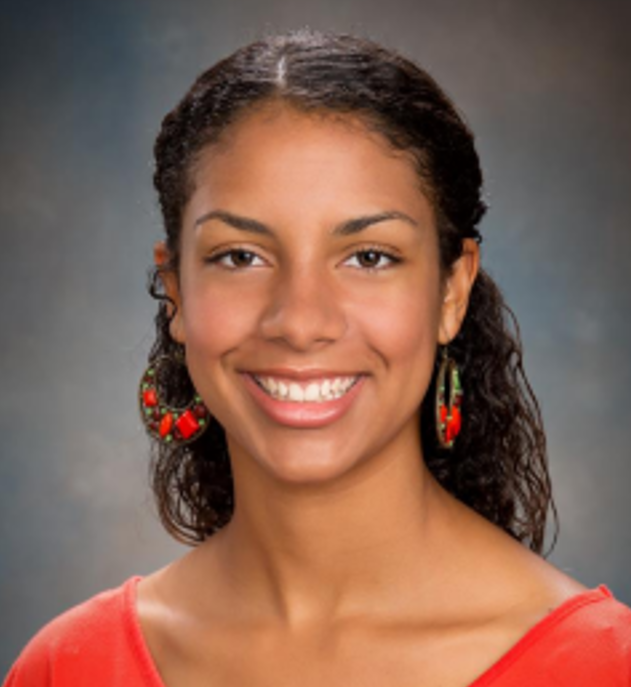 Madina Behori (she/her) is a Leadership Communication Coach with Speak by Design and based out of Tampa, Florida, USA. She has previously lived abroad for several years and speaks four languages: English, Spanish, Portuguese, and American Sign Language. She has coached hundreds of people on their communication skills as an English language teacher, a teambuilding facilitator, and now as a leadership communication coach.
She uses her experiences to be a more empathetic communicator and coach. Her background in experiential education gives her a hands-on approach to coaching that engages the client every step of the way.
Experience
Taught 1000+ hours of virtual English language lessons to empower clients to speak and write with confidence.
Led 400+ hours of workshops to help teams develop communication, problem-solving, and leadership skills.
Trained 30 staff to facilitate 1500+ hours of teambuilding workshops for nonprofits, schools, and corporations.
Education
Bachelor's Degree in Anthropology from Florida Gulf Coast University.
Master's Degree in Global Sustainability from the University of South Florida.
Diversity in Education graduate certificate from the University of South Florida.
Teaching English as a Foreign Language certificate from International TEFL Academy.
Experience level
All levels
Program Contact
Group rates and discounted program bundles are available. Email Courtney Mish at cmish@smith.edu if you are interested in learning more or to request the syllabus.