"Culture eats strategy for lunch," as management guru Peter Drucker famously said. But culture can be a strategic asset, too. Sometimes it is both an asset and a liability. This interactive webinar presents a practical, powerful framework for creating, assessing and strengthening your organizational culture. Working with real-world business examples and stories, you will explore how to:
Use a framework called the 4 Forces model to identify the dominant cultures and sub-cultures within your organization
Develop communication strategies for working across cultural boundaries inside your company and with your strategic partners
Manage cultural and communication conflicts when they arise
Adapt your culture where necessary
About the Presenter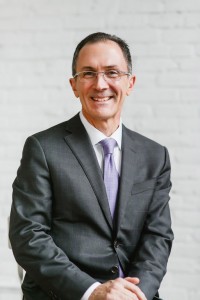 Mario Moussa is a noted management consultant, author, keynote speaker, and executive educator. Currently an Adjunct Lecturer at NYU and Affiliated Faculty at the University of Pennsylvania, he has taught at the world's leading academic institutions, including UCLA, Duke, the University of Virginia, and the Wharton School. As a consultant, he helps senior leaders build teams, plan for growth, and grow thriving organizations. His work has been featured on National Public Radio as well as in leading publications, including Time Magazine, Business Week, U.S. News and World Report, Fortune.com, Forbes.com, Inc., Entrepreneur, The Economist, The Financial Times, and The Philadelphia Inquirer. Mario's new book, The Culture Puzzle: Find the Solution, Energize Your Organization, is scheduled to launch in June 2021. Mario holds a Ph.D. from the University of Chicago and an MBA from the Wharton School at the University of Pennsylvania.
Experience level
All levels