Free One-Hour Webinar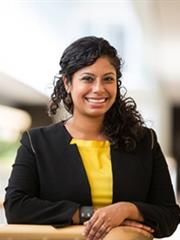 Do you want to lead change but find your stakeholders possess long term institutional memory and attachment to nostalgia, stability, and tradition? Do you wish there was a responsive approach you could utilize? This one-hour session will provide an array of simple but powerful tools for leaders to successfully implement change. We will discuss approaches to harness change champions and manage resistance across multiple stakeholders. You will leave with new ideas to empower, mobilize, and lead.
Presenter
Malasree Neepa Acharya is an assistant professor in Entrepreneurship and Political Science in the Alfred Lerner College of Business at the University of Delaware, and a member of the teaching team at Stanford. Neepa's research investigates entrepreneurs in emerging cities across the Global South and the ways they led, grow, and innovate in an increasingly circulatory world. 
Date and Time
Friday, October 11, 2019, 2:00 - 3:00 pm