8-Hour Online Course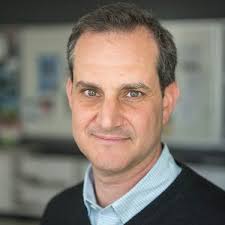 Leverage your organization's unique mission and function to align with the growing knowledge base for sustainability practices in the workplace. Four weeks of online learning and a one-hour virtual live session with expert Dano Weisbord, Executive Director of Sustainability and Campus Planning at Smith College. This course is designed for your busy schedule, with four weeks of online learning and a one-hour virtual live session with faculty. Take advantage of this special introductory pricing $749 $499
Catch a sneak peek at the course content with this one-minute preview video with Dano Weisbord.
Presenter
Dano Weisbord is the Executive Director of Sustainability and Campus Planning at Smith College. He leads institutional sustainability, campus planning, and the Center for the Environment, Ecological Design and Sustainability (CEEDS). He has focused his professional life on aligning sustainability to business-models across sectors. He and his team are now focused on establishing operational carbon neutrality by 2030.
Date and Time
Wednesday, October 2, 2019, 12:00 pm - Friday, November 1, 2019, 11:59 pm
Cost
Special introductory pricing 499.00!
Location
Online, with a live session on October 31st from 2:00-3:00 p.m. ET