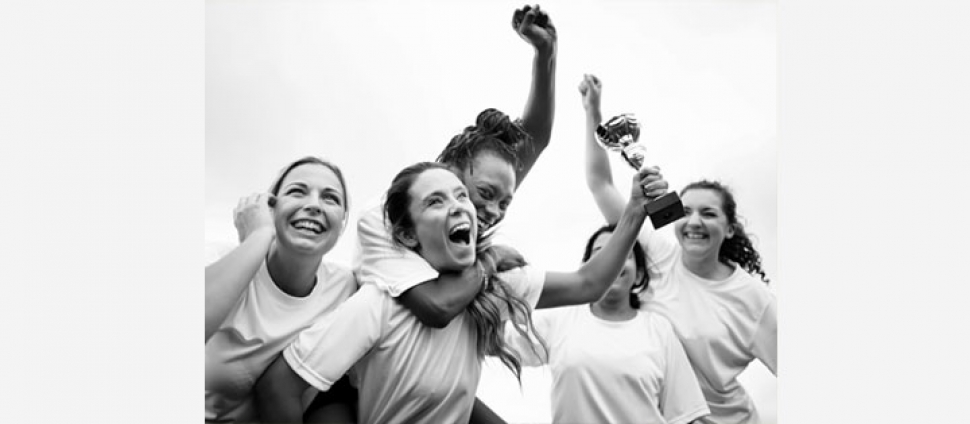 Over 59 million people participate in fantasy sports. In this fun three-week online course, you will learn the basics of building a fantasy sports bracket. Because "March Madness" is canceled we have pivoted to creating a movie bracket!  Beyond being fun, it's also a great way to build your networking skills and strengthen communities inside and outside the workplace. Whether you're already a sports fan or are new to the NCAA Tournament, you will get to engage in this fun activity with a supportive community of women looking to share their experiences with fantasy sports. Join She Plays founder Ashley Hart and other presenters in this dynamic, self-paced (6 hours total), three-week online course where you will:
Discuss the importance of sports culture 

Build a movie bracket

Practice communication skills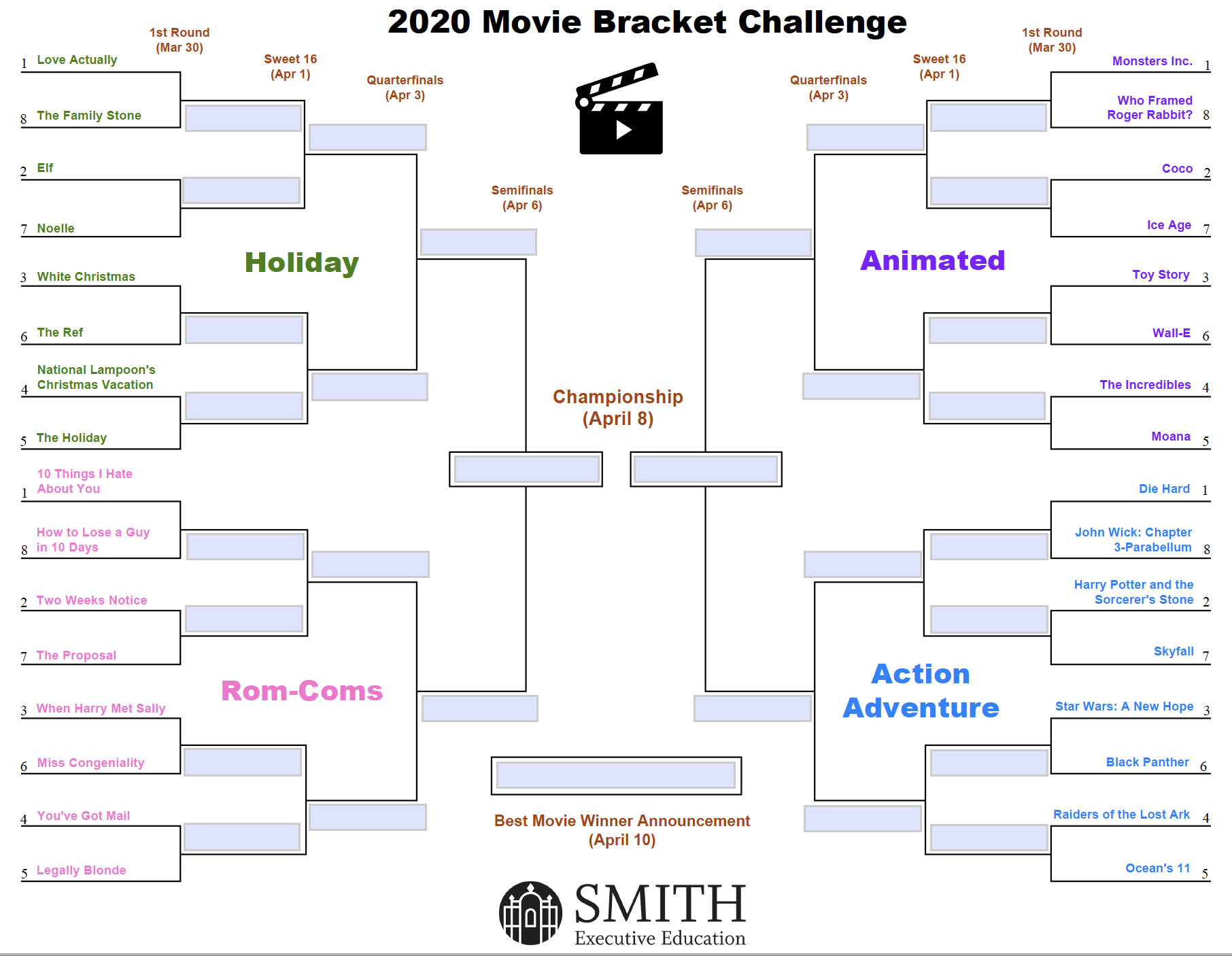 Instructions for creating your Movie Bracket
Download the movie bracket pdf.
*Note: for best viewing, editing, and printing, we recommend using a PDF reader like Adobe Acrobat Reader DC.
Fill out the entire bracket on your computer, or print the bracket and write your selections for each match. You will need to make choices for every match, all the way to the Championship winner.
If you filled out the bracket on your computer, take a screenshot and post it to social with #smithmoviebracketchallenge. If you printed the bracket, take a picture and post it with #smithmoviebracketchallengeBrackets need to be submitted no later than Sunday, March 29 by 11:59 pm ET.